We are a family business owned and operated by the Pappalardo family comprising Sam, Josie, Alfio, Katie, Loretta and Brad. We produce Kensington Pride and R2E2 mangoes at our Giru (Townsville region) and Gilbert River (Georgetown region) orchards. We own and operate our own pack houses and pack into our Marathan Man Go, Golden Gulf, NQ8 and Global Fruit brands. Our mangoes are distributed to the domestic markets in Brisbane, Sydney, Newcastle, Melbourne and Adelaide; and export markets in Singapore, Malaysia, London, France, Germany and China.
For quality assurance we are accredited under HARPS and Freshcare. These accreditations are current and renewed each year. Our quality assurance certificates can be viewed by clicking on the links below:
We also hold Sedex registration ZC407305758. Sedex is a not-for-profit membership organisation committed to the continuous improvement of ethical performance within their supply chains.
Our business holds the following Export Registration Numbers for 2019 - M62-1, M62-2, M62-3, M62-4, M62-5, M62-6, M62-7, M62-8, M62-9, MP44 & MP45.
We have two mango orchards. One is located on Trembath Road, Giru, North Queensland, approximately 50 km south of Townsville. In Giru, there are also two different varieties, 14,000 R2E2 and 24,000 Kensington Pride fruit bearing mango trees.
The second mango orchard is located on the banks of the Gilbert River, via Georgetown. The property location is 441km west of Cairns and 301km east of Normanton in North Queensland, Australia. Click Locations to view the location maps. In Gilbert River, there are two different varieties, 22,000 R2E2 and 16,000 Kensington Pride fruit bearing mango trees.
The mango picking season usually commences in Gilbert River approximately at the middle of October and finishes the end of November. In Giru, the picking season starts slightly later at the beginning of November and ends before Christmas.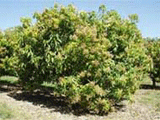 Above & below - Kensington Pride Mango trees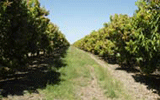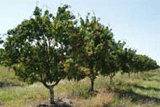 R2E2 Mango trees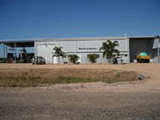 Giru Packing Shed